Stanchions For Line Formation - Make Way For Added Safety Measures in the New Year
Article published on Jan 05, 2022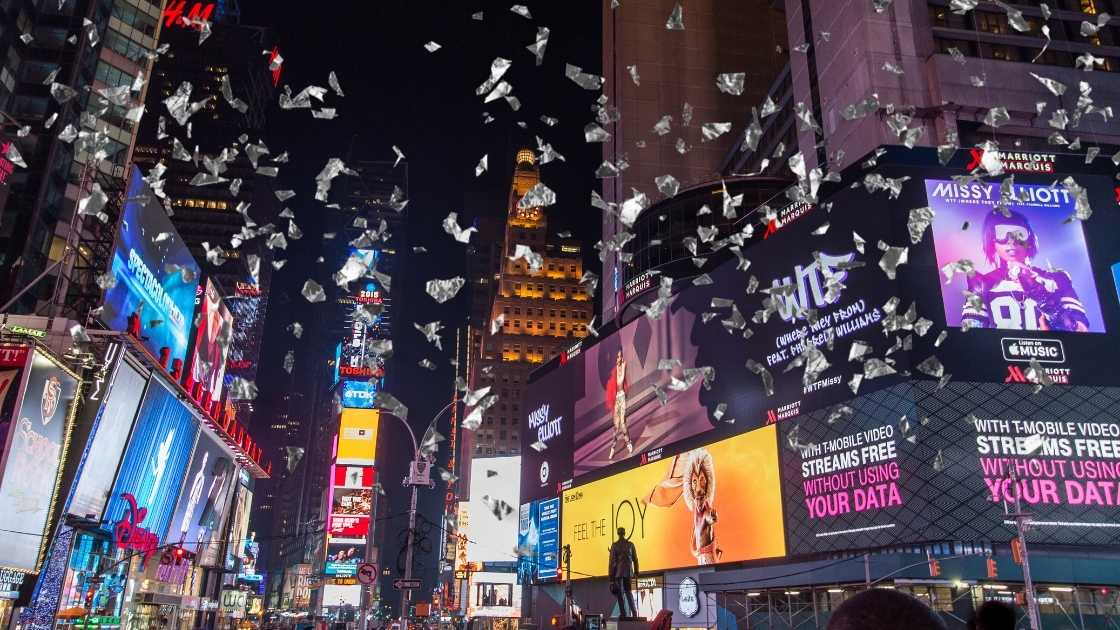 ---
The ongoing COVID pandemic and recent surges following the Christmas week had some cities re-thinking their New Year's bashes and balls. For instance Atlanta's usual "peach drop" was cancelled with one source saying "While we are saddened to miss this year's party and musical acts, we are very excited to bring the Peach Drop back next year and better than ever. Stay healthy everyone!"
But other major cities decided to continue with increased safety precautions instead. Chicago, Vegas, and New York City to name a few. The most famous of these, of course, is New York City's Time Square celebration.
While the Big Apple was ready to party as usual, they had extra safety precautions in place. For one, they decreased the usual capacity of common viewing areas from the usual 58,000 down to 15,000 to make sure crowds were minimized. Furthermore, all guests over 5 years of age were asked to wear masks and were required to show ID and proof of vaccination.
These requirements were reiterated in a press release from Health Commissioner Dr. Dave A. Chokshi when he said "All New Yorkers should get vaccinated and boosted as soon as possible. Wear a quality face mask and stay home if you're feeling sick, no matter how mild your symptoms."
In fact, these safety precautions have become quite common for venues, cafes, and restaurants across the country.
Here are some other common safety precautions which businesses are adopting in the New Year:
Like the Times Square New Years event, many facilities are requiring proof of at least one vaccination. Some facilities check ID along with this vaccination record.
Some facilities allow un-vaccinated attendants to provide a negative PCR Covid test, taken within the last 72 hours.
Many facilities are requiring masks for both vaccinated and unvaccinated attendants.
Many facilities take temperature checks upon arrival.
While extra safety precautions may be the right move, extra safety measures mean extra lines. It takes time for faculty members to check vaccinations, ID's, or take temperature and this means even facilities which wouldn't ordinarily have long lines, may now need to install some kind of stanchion barriers to assist with organized line formations.
Here are some products which may be especially useful for keeping attendants safe in organized lines:
Retractable Belt Barriers can be used to create even complex line formations with retractable belts. These are common in airports for instance.
Classic Post and Rope Stanchions are simple yet effective stanchions which allow for attractive line formations. Velvet ropes make this option popular for night clubs or other special events. 
At Crowd Control Warehouse, the addition of new velvet rope colors in 2022 is perfect for special occasions.  
Here are some of the new colors added by the Montour Line Velvet Rope Specialty Colors in 2022.  
Whether you're celebrating a brand new year or something else, stanchions will be crucial for making sure you can handle safety precautions in an organized way, keeping attendants safe. 
---
Share this post

---
---