What Are Pop-Up Stores And How Can You Set One Up?
Article published on Apr 19, 2022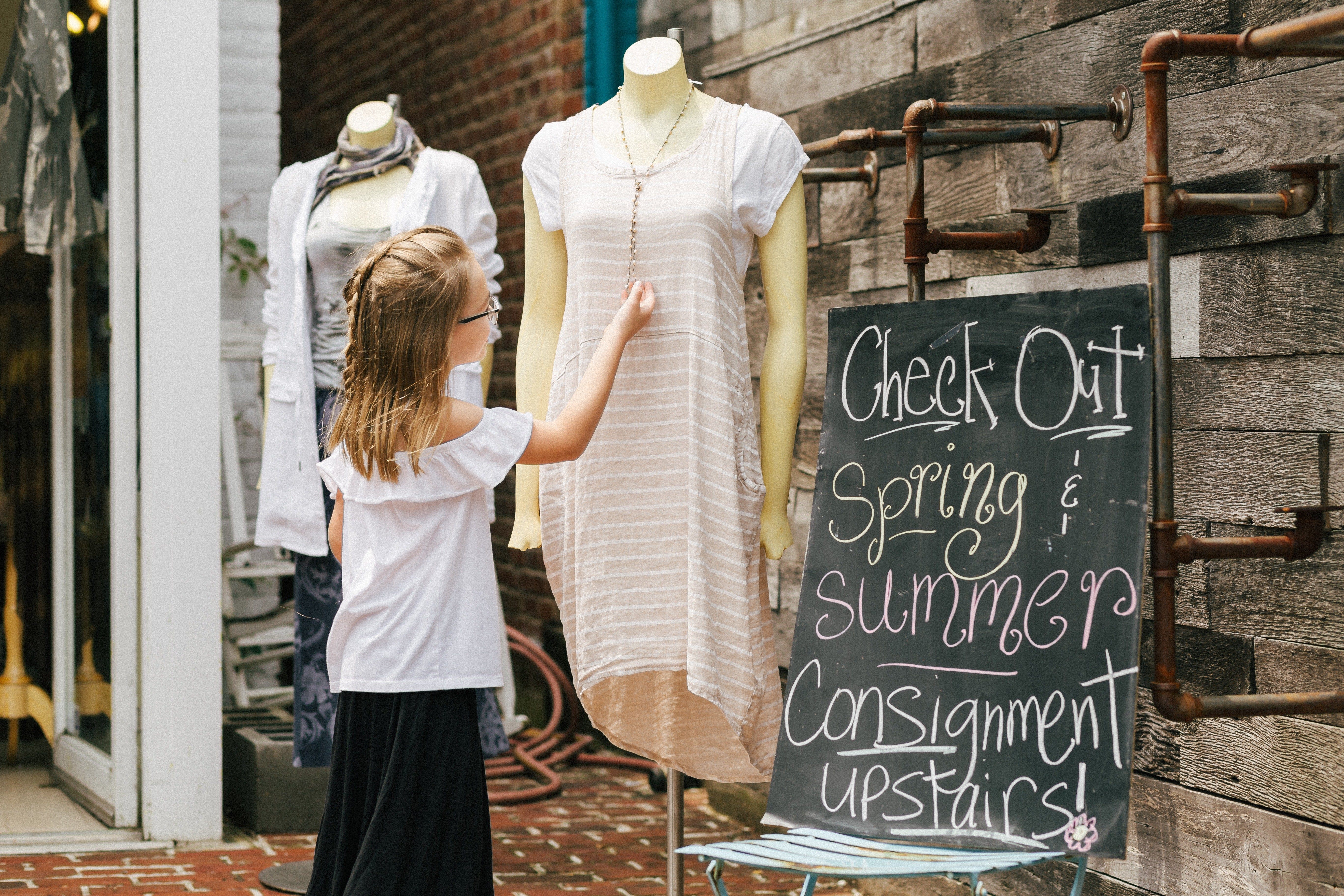 ---
Shopping malls are out and pop-up stores are in! But...what's the difference? And how do you catch the momentum of this trend with your own retail space or products? We'll give you the scoop in this post with the following details:
What is a pop-up store and why are people making them? 
How do I set up my own pop-up store?
Are pop-up stores a good idea for my product or service?
What is a pop-up store and why are people making them? 
Pop-up stores, (also called "Pop-up retail" or "Pop-up shops") may feel a lot like ordinary shopping experiences to the customer, but from the retailer's standpoint, they're set up to be intentionally impermanent. These storefront experiences are set up for days or weeks, then taken down again to be replaced by something else. 
If this sounds like a lot of work for something so brief, let's review some of the reasons why a retailer may want to create a pop-up store experience:
Pop-up stores often coincide with special events, taking advantage of times when there may be increased foot-traffic. Think of Austin's SXSW for example. 


Seasonal products commonly make use of pop-up retail methods so they can sell their products only when they're relevant. This is common with Halloween costume shops for example. 


Perhaps you've heard of the "retail apocalypse", the trend of brick-and-mortar store closures which began in 2010 and hasn't much slowed since. Shopping centers tend to work by concentrating shoppers so that a customer coming for one store may end up shopping at two or three. These closures make it harder for the remaining stores to bring in the same volume of customers on their own. Pop-up stores allow retailers to avoid the burden of long-term leases in times of uncertainty. 


A report by Deloitte examining Canadian malls in the post-pandemic world has this to say about changing storefront trends: "With foot traffic having fallen by 22 percent in the country's top-10 malls even before the coronavirus outbreak (2019 vs. 2018), many retailers are re-evaluating the profitability of bricks-and-mortar stores with regard to their real estate costs."
How do I set up my own pop-up store?
Pop-up stores are not so unlike ordinary retail experiences, but they do have a few challenges to contend with. For instance sometimes a pop-up store is set up in an ordinary storefront, simply making use of the infrastructure already in place from the previous tenant, but other times they're making use of a specific corner of a larger event space, conference center, or even outdoor market. 
In addition to this, some retailers may have multiple pop-up stores in a given year, following special events around the country. In these cases, it's important for the store experience to be created with lightweight, portable, and versatile materials.
Retractable belt barriers are versatile stanchions which allow the barrier's belt to be stretched and contracted as needed for a given space. This feature alone makes retractable belt barriers especially useful for line creation, or even creating the perimeter of your pop-up store in larger spaces. 
Slim retractable belt barriers have the added benefit of a narrower stanchion post, making them even more lightweight and portable. This also gives the stanchion a more modern look, which can be useful in the absence of other structural elements to help achieve a specific look or feel.
These stanchions can vary in style depending on the specific look you're trying to achieve with your pop-up. For instance here are some of the customizations you may want for your retractable belt barrier stanchion:
But the practical, crowd management fixtures aren't the only things you'll need to consider. One thing that's been a hallmark of successful pop-up retail experiences is how photogenic the product displays (or the products themselves) are. That's right - in today's social-media-centric world, a pop-up store can bring in local traffic if it's showing up in instagram feeds. Consider a red-carpet-style press-wall for instance to accommodate the selfies your customers will take with your products. 
Are pop-up stores a good idea for my product or service?
If you don't have a permanent storefront and won't be getting those long-term customers who know exactly where your shop is, you may need a little help making sure you catch shoppers another way. We've already hinted at some of the these considerations, but let's review with some of the questions you may want to ask yourself before setting up your own pop-up store:
Can you negotiate a short-term lease for any of the spaces with foot-traffic in your local area? If you can set up shop in an unused space near or even inside other popular shops, you can take advantage of the foot traffic and window-shoppers.
Is there a special event in your local area which might bring in foot traffic?
Do you have existing marketing channels or an existent social media audience? If you have engaged followers in your local area, that's a promising sign that you'll have eager customers, ready to see your products in person. 
Can you afford an experimental shopping experience? You can't guarantee your pop-up store will be a success. But the beauty of pop-up retail is it can be a fairly low commitment and low cost burden. In some ways, it's a bit like a lean start-up, allowing you to start testing interest with a smaller launch than a full, permanent storefront. 
With these considerations in mind, you don't have to mourn the retail-apocalypse. Shopping isn't dead after all...it's just changing, and perhaps for the better. 
---
Share this post

---
---