Black Friday Checklist: Everything Retailers Need for Black Friday
Article published on Nov 09, 2022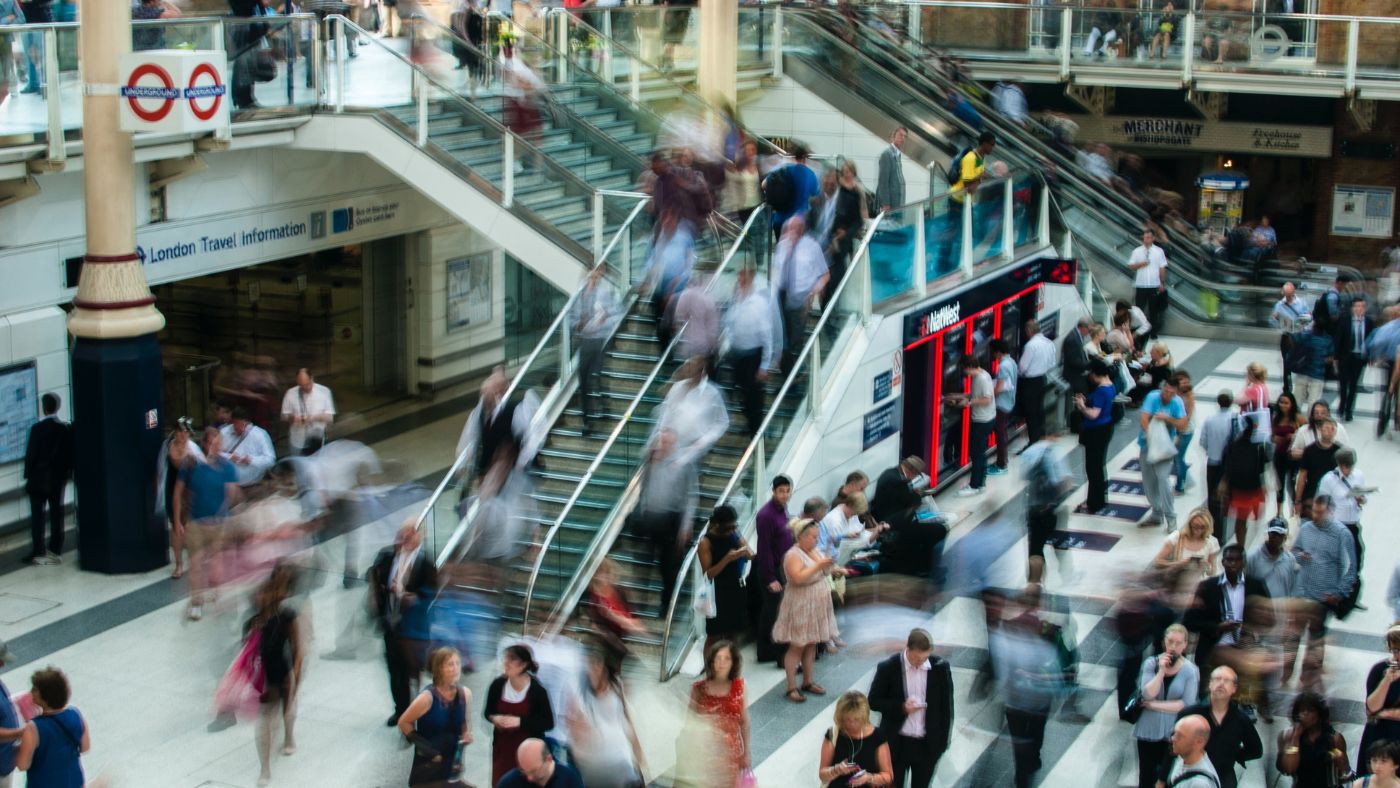 ---
Crowds are especially risky when businesses get bursts of foot traffic they're not prepared for. Black Friday can be an especially high-traffic time for retailers who bring out crowds of shoppers looking for deals. In 2021 alone, 66.5 million people showed up for in-store shopping on Black Friday. While these kinds of crowds are exactly what retailers want, they must be careful to ensure they're prepared to manage these crowds safely.
A good safety manager should already be well aware of the danger which poor crowd management imposes on any facility, and should have a solid black friday checklist to help them prepare for increased foot traffic.
What should a safety manager consider when creating a Black Friday checklist for their retail store? To help you create your Black Friday checklist, we'll outline the 4 key components that retail stores need in order to have a safe and successful Black Friday sales event.
Everything Retail Stores Need for Black Friday
1) Use retractable belt barriers for organized line formation
Especially during Black Friday sales events, it can be hard to make sure customers are entering and exiting a store in safely. A checkout line using retractable belt barriers can help provide an organized queue to keep customers safe as they checkout and leave a store, but this may also be necessary for their entry as well. 
Retractable Belt Barriers are especially useful for line formation because their belts can be extended and clipped into the tops of other stanchions to accommodate even complex line structures like doubling back, for example. You may have seen these crowd control stanchions at work in airports, keeping even very large crowds of people in order. Because the retractable belts can be easily extended and retracted, this also means that line formations can easily be adapted throughout the day as crowds grow or shrink. 
You can read more about checkout line formations in this post: How to Form a Line: Queue Management for Businesses.
2) Stanchions and ropes can help restrict access from specific areas or entryways without obstructing foot traffic
Like retractable belt barriers, stanchions and ropes are small and easily portable crowd control devices which don't take up that much floor space. Furthermore, the ropes clip very easily from one post to another with a simple clip and loop.

This makes them excellent for restricting access to areas which may be intended for employees, or restricting entry through specific doorways. Because of their elegant look, these can also be useful for special events which may draw crowds before opening time. Black Friday sales often fall in this category - with customers lining up a long time before doors officially open. These stanchions and ropes can be used to indicate entry isn't allowed yet, even if doorways are open.
3) Use 
signage
 at the tops of your stanchions to avoid crowd confusion and label what each line or entry point is for
Confusion is a big contributor to stampeding crowds, and according to an analysis by the International Journal of Disaster Risk Reduction, is among the top triggers for this dangerous phenomenon.
Since standard stanchion sign attachments and retractable belt barrier sign attachments, are both available for the tops of stanchions, it is very easy to ensure every line and access point is labeled for customers to understand whether their entry is permitted or not, and what the line they're entering is for. 
Labeling which side of a checkout line is for entry can be very important in small spaces where the checkout line must run parallel to the checkout counter.
Free-standing signs are also extremely useful of course, and should be used anywhere which customers might be confused, or anywhere which requires their cooperation. For instance if there are areas where customers must take a number, or if there are limits in dressing rooms, this can all be clearly indicated with a free standing sign (or stanchion sign toppers wherever stanchions are already in use).
We've talked quite a bit about using organization to keep crowds safe, but hand sanitizing stations can help keep crowds safe from many other health risks. This is especially important during the Black Friday season since germs and viruses tend to increase during cold-weather seasons, and busy shopping areas mean lots of hands.
Luckily, stanchion hand sanitizer attachments are available to make sure these devices don't need to add clutter to floor spaces. By attaching the hand sanitizer directly to the top of an existing retractable belt barrier for example, you're not only being efficient with your space, you're also putting the sanitizer in a place where the customer is likely to use it (while waiting in line for instance.)
Bonus: 2 Tips to keep floors clear and help avoid trip and fall incidents
Trip and fall incidents are also a big part of why crowds can become dangerous, as increased foot traffic often means increased trips and falls. Keeping floor spaces as clear as possible is important and we've already touched on a few ways to do that, but here are some things you can do to avoid creating obstructions throughout your floor space:
Use the stanchion-topper devices mentioned above to efficiently take advantage of stanchions already in place. Some of the devices we've mentioned for instance include

 

hand sanitizer attachments,

 

standard stanchion sign attachments

 

and

 

retractable belt barrier sign attachments.
Low-profile base options for retractable belt barrier stanchions

 

mean that stanchions can be even less interruptive to foot traffic. Bulky bases are more likely to trip over while low-profile bases make these incidents even less likely. When shopping for a retractable belt barrier stanchion, consider this base-type to further improve your floor-space.
Conclusion
With Black Friday sales events bringing in crowds which may be far greater than retailers are used to in their ordinary day to day operations, safety management can be a stressful job which entails a lot of planning and intentionality. Tools like the ones we've outlined in our Black Friday checklist above go a long way towards making that job just a little easier. 
To summarize, here are the tools every Black Friday checklist should include to keep the retail experience safe and enjoyable for Black Friday sales events:
For more ideas and additional reading, checkout this post on Black Friday trends: How can in-store retailers adapt to shopper needs this Black Friday?
---
Share this post

---
---