Crowd Control Basics: How to Organize a School Event
Article published on Apr 19, 2023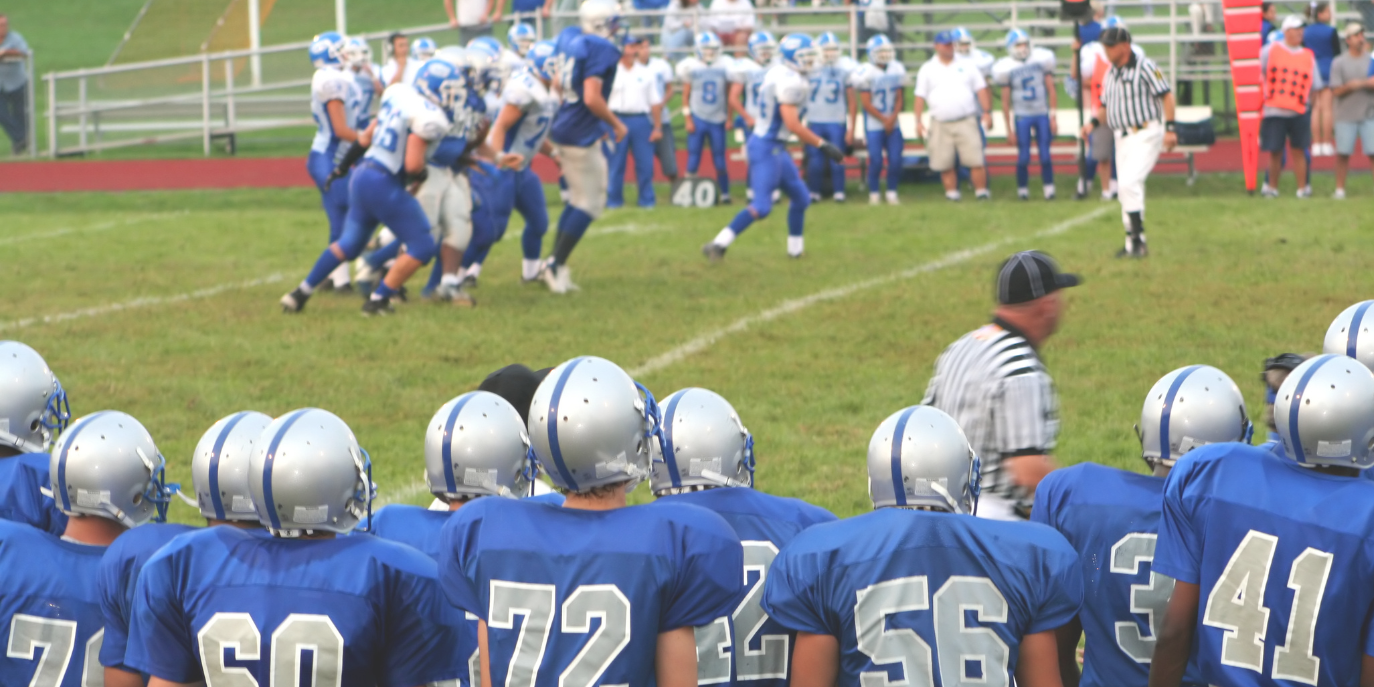 ---
Proper planning and organization for school events are important factors to help maintain safety for everyone involved. Whether you are orchestrating a large-scale college event, or something for your local high school, having the proper safety equipment and plans in place will help ensure a fun and safe time for all attendees.
Considerations for a school event
If your facility is hosting a larger event, like a college football or basketball game, having proper security and emergency procedures in place is a must. Protecting large masses of people can be overwhelming, so here are a few things you can do to be proactive and ahead of the game:
Have a security plan in place: No one ever expects an emergency situation to arise, but having a plan in place is a crucial piece of being prepared. This plan should include emergency exits, routes for emergency personnel, evacuation protocols, etc. Your emergency security plan should be shared amongst your staff so that everyone knows what to do should you need to enact emergency protocols. See more about proper safety protocols by visiting our blog "How to Prevent Crowd Surges."


Know your audience and venue: If you are planning to host a large-scale event, crowd managers may be required. If your school venue can accommodate a high volume of visitors, having properly trained crowd managers is an important part of executing a safe event. Crowd managers are put in place to handle operations during normal and emergency situations, identifying any potential hazards, evaluating occupancy levels, etc. Having these trained crowd managers is also something you could include in your overall safety plan. If your event is geared toward a smaller crowd, it's still important to anticipate your attendance in order to plan accordingly.


Choose the right safety and crowd management control equipment:

This is where we come in. Having all the right safety products for your event can greatly help maintain safety, security, and order in all areas of your facility. But which products and types are best for you? Let's recap some of the most popular options:

Retractable Belt Barrier Stanchions- Retractable belt stanchions are a great tool for organizing lines or cordoning off areas that are not for public access. They can be used to create orderly queues in areas where they may be a wait or line, like the bathroom or concession stand. This specific stanchion style comes with a stand for easy mobility if they need to be moved or reconfigured. They are also lightweight and easy to put up and take down. Belt barrier stanchions are great for settings and events, both large and small. They are available in several different belt colors, making it easy to coordinate your crowd-control products with your school colors!

Wall-Mounted Belt Barriers- Much like belt barrier stanchions, wall-mounted belt barriers can be used to block off areas of restricted access. These barriers are more permanently fixed, so they do not offer the same mobility as those with posts. Magnetic, removable, clamp or fixed mounting types all allow you to create the barriers you need without cluttering the floors of your venue. There are different color belt options, and you can even order them with relevant messaging, like "Do Not Enter" or "Cleaning In Progress." This type of belt barrier is perfect for facilities and events of any size.

Steel Barricades- Steel barricades are one of the most popular pieces of crowd control equipment and for good reason! They are designed with durability in mind, making them a superior choice for concerts, festivals, airports, sporting events, construction sites, and so much more. Another great benefit of steel barricades is their ability to interlock, creating a continuous barrier to meet your every need. You can also add a barricade swing gate to your line of barriers, leaving an access space for first responders to enter and exit if ever needed. Our steel barricades come in a few different high-visibility color options and can be covered with custom barricade jacket covers, allowing you to coordinate with your school colors or mascot. These steel barriers are easy to assemble and can be taken down as needed.


Have parking procedures in place: If you are a large venue, chances are you already have designated parking for those attending your event. If you are a smaller venue, having your parking areas marked off and planned out ahead of time will save you, and your guests, a lot of time and hassle. One good rule of thumb is to always have extra parking available. It's better to have too many spots than not enough.
If you are using areas, such as extra fields, for overflow or additional parking, having the proper parking signage will allow your guests to find a spot with ease. Using A-Frame Parking Signs can help easily identify your available parking areas. These signs are easily portable, making them ideal should you need to change your parking throughout the duration of your event. Another bonus is that they are customizable, and you can add custom text and graphics to align with your school's branding.
Regardless of size, planning a successful and safe school event can be challenging. Creating and applying a realistic safety plan, knowing your venue and crowd, having the proper safety equipment in place, and having proper designated parking are just a few things you can do to ensure your event is fun for everyone involved.
---
Share this post

---
---